This week for the Featured PE Teacher section on the PE Central Facebook page, the spotlight is on Gay Lynn:
About Gay Lynn:
I teach Pre-K through 4th grade and Adaptive PE at Edgerton Public School in Edgerton, MN. My title is Elementary PE & DAPE Teacher. I teach 175 students and each class has PE every day for 30 min. I have been teaching for 32 years, all in Edgerton.
The photo to the right is of myself and a second grade boy who just learned to skip. Never give up on kids!
PE Focus for 2018:
My focus is to camouflage exercise! I want PE to be so much fun they don't even know they are exercising! I love finding new ideas on twitter, PE websites, etc…
Favorite Lesson Plan/Unit:
I have so many favorite PE units, but I really like my speed stacking unit because even the less skilled kids can be successful.
Also, a few weeks ago my classes participated in the Winter Olympics. The first day we took a couple of minutes to learn a little bit about the Olympics. We then talked about how hard Olympic athletes train and how important nutrition and sleep is to the athletes. I set up a training course and modified where needed for each class. Each class then practiced speed skating, using paper plates. The kids also participated in a speed skating event.
We also went outside one day when the snow was perfect for making snowmen! On this day the kids said "PE was so fun!".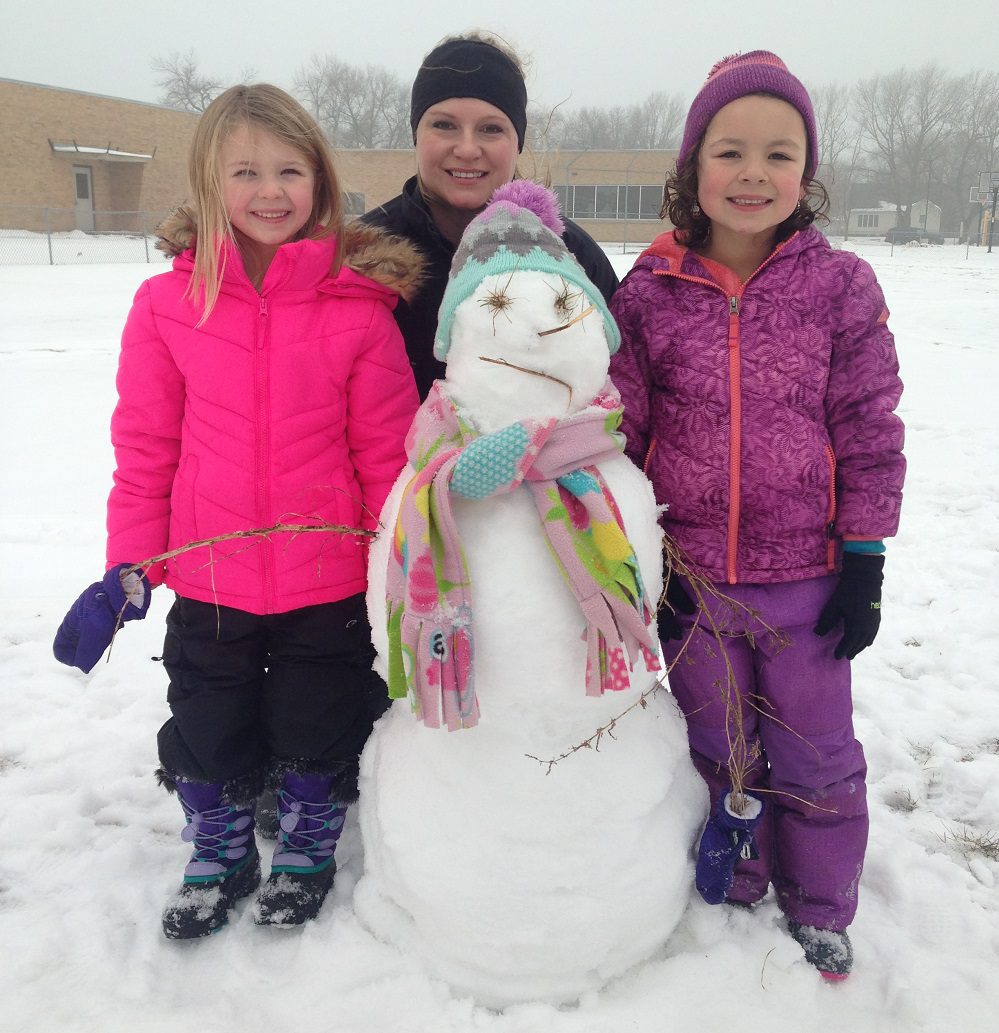 What is your favorite part about being a PE teacher?
My favorite part about being a PE teacher is seeing the kids excitement when they come in the gym! My job never feels like "work"! Every day is different, which makes my job even better!
Below are a few more photos of snowmen we made indoors with hoops, and we decorated human Christmas trees!