#sswwtrends
It's been another month where our customers have been busy playing, learning and getting active!  Below are our August Customer Inspirations! We've pulled together some of the ideas our customers have shared with us to share with you.
Want to submit your own idea to us? You can email us at [email protected]., tag us in your social media posts, or include #sswwtrends on Facebook, Instagram or Twitter! For even more ideas shared by our customers – head to our Customer Chatter Page.
---
AK Martial Arts & Fitness Inc.
AK Martial Arts has been having so much fun this summer in their awesome summer camp!  Below you will find them enjoying tons of S&S equipment from our Gator Skin Balls, Foam Jumbo Dominoes, Spectrum Scooters and attachments for them like the launcher and basketball, a belly bumper relay, PlayFoam, Toobeez® and more! We've included many of the pictures from their instagram below, but to check out all of the fun they've been having visit their instagram page @akmartialarts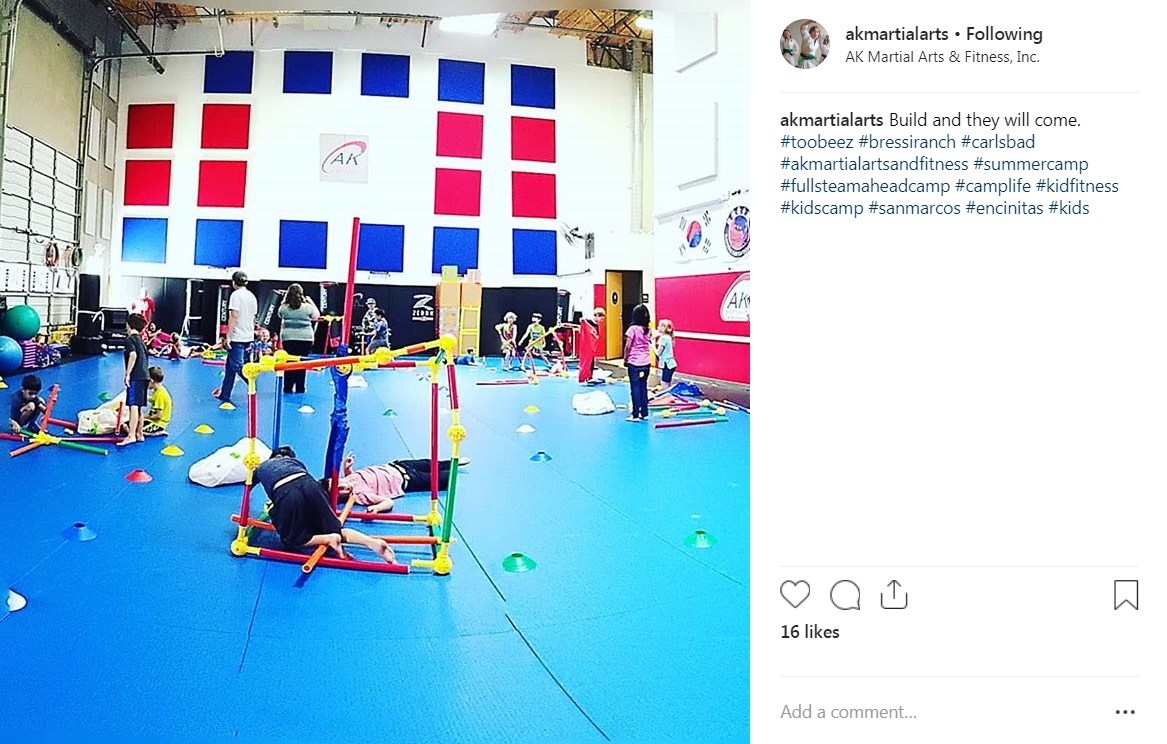 The Creative Librarian – Kindness Rocks
@thecreativelibrarian used our River Rocks to spread kindness with their kindness project! For more ways to spread kindness in your community visit our Kindness Ideas page.
Stepping Stones for Active Play
Our stepping stones are a popular item. They come in small and large size and are great for balance, encouraging active play and fun – @littlesparrowsearlylearning agrees!
Jumbo Jenga
Our Giant Tumbling Timbers set that is played like Jumbo Jenga is being used here for an icebreaker activity.  How fun! We found this idea in the Team Building section of the User Generated Education blog.
Pickle Pong
This game is growing quite popular and this PE Teacher, @maycluley is really teaching her students how to enjoy physical activity with a bunch of our pickle pong net sets.
Wear Your Inspiration
The Kingdom Builders Impact Ministries are using these inspirational bands to spread faith, hope, and love!
Creative Ways to Use Tempera Paint
We love our Color Splash Tempera Paint and so does @how2playtoday. We've featured this creative momma before, but really all these fun projects deserve some more attention. She has colored pasta shells, rice, pasta….plus look at the fun fall crafts with pine cones and turkeys!
Watercolor Ideas
This artist has used our Color Splash Liquid Watercolor to create these beautiful and vibrant colors. Check out some of her creations below, and for more inspiration follow her at @squirrelandink on instagram.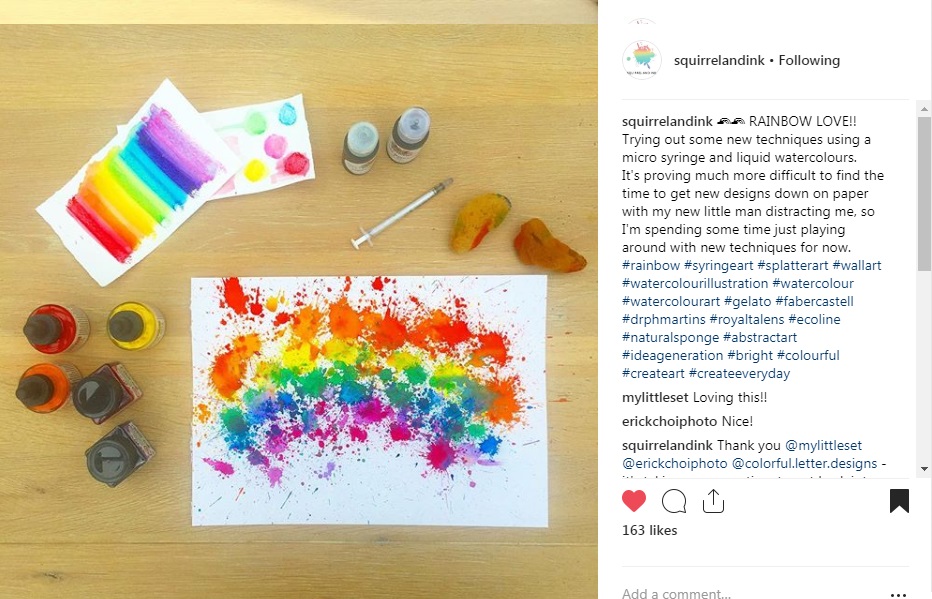 Playground Activities
Many PE Teachers are also responsible with helping out at recess with equipment. Ben Landers, "The PE Specialist", creates a bag for each grade with the necessary equipment. Here he's using our very durable mesh bags.  Follow him for more ideas or visit his site at his website The PE Specialist
Color Your Own Apron!
Our Color Me Aprons are perfect for events, craft class, cooking classes, or even gardening! This customer sent us one of their creations!
We would love to hear from you too on the fun, cool, engaging and creative activities you are doing with your S&S Worldwide Products! Email us at [email protected]