Andrew K.
Betsy T.
Jeannine S.
Chris M.
Christine T.
Audrey B.
The National Accounts team takes Easy to a new level. Our program efficiency experts take care of all the hard stuff for you: comprehensive account management, product sourcing and personalized pricing. They're partners, consultants and a point of contact, completely committed to creating a streamlined program just for you!

Chris Mada (SSWW) has been a great friend to The Goddard School. He has always provided us with exemplory customer service, personal attention and quality products. He responds quickly to questions - even when on vacation - what service! We have used SSWW to save hundreds of dollars off competitor prices. Thanks Chris - SSWW rocks!

Leslie Libby-Sam
The Goddard School
Bedford, MA

The National Accounts Department at S&S Worldwide is excellent! Christine Taranto is my representative, and she is always a pleasure to work with. I know when I email or call her, whatever the Question or issue, she will take care of it quickly and efficiently – as superior customer service is her specialty!

Katrina Whittle
eCommerce Specialist
Knowledge Universe

"Chris Mada of S&S has been our sales rep for years. He has been a champion of our special program goals year after year, helping us select special, curriculum related items for camps and monthly themes. I have been continually impressed by and thankful for the creative programs, custom order lists, and individualized attention that we have received. S&S has worked to make our ordering and accessibility not only more user friendly, but just more enjoyable in general. The products are unique, and of the highest quality, the sales approach is geared toward a true partnership, and we will continue to seek out S&S for our equipment needs in the future"

Dana Ramsey
Vice President of Operations
Child Care Network

"SS Worldwide is one of the best vendors to work with and deal with on a regular basis. They are always available for any type of project that I may have whether looking for a one-time order to meet a school's accreditation needs to sourcing a larger product that will be delivering to all my schools."

Jason Clark
Senior Purchasing Coordinator
Learning Care Group

Jump Bunch has partnered with S&S Worldwide for several years. Their attention to customer satisfaction is unparalleled. The entire team is focused on providing excellent service and prices. We couldn't be happier.

Tom Bunchman
President & CEO
JumpBunch Franchise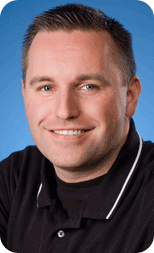 Andrew Kimball
National Accounts Sales Manager
Andrew Kimball manages pricing, product recommendations, product sourcing, marketing, and relationship building for charter schools and education programs as a part of S&S Worldwides' National Accounts Division. He has been with S&S for over 6 years and has over 10 years of sales and business development experience. Andrew has a Bachelor of Science in Marketing from Central Connecticut State University and has received Six Sigma Green Belt certification.
Tel: 800-243-9232 X2452
Email: akimball@ssww.com Fax: 860-537-2563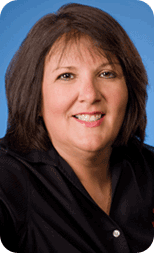 Audrey Bis
Vice President, General Manager National Accounts Division
Audrey has been with S&S Worldwide for 14 years, working in Distribution and Logistics, Merchandising and Business Process. She has more than 20 years career experience in Distribution and Logistics Management.

"We don't just sell - We listen and understand what the customer needs and wants. We make recommendations and offer solutions. We get answers and will utilize all of our resources to make our customers happy. In other words, we make it easy!"
Tel: 800-243-9232 X2149
Email: abis@ssww.com Fax: 860-537-2563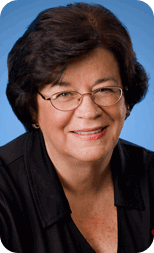 Betsy Taylor
Merchandise Manager National Accounts
I have been involved in educational product sourcing and merchandising for 17 years, 9 of which have been with S&S Worldwide. This position affords me the opportunity to combine my teaching background and prior experience in buying for Federated Department Stores. When I first came across this job I was so excited and I still am today. It is a great market both in terms of the people we work with and the people we get to help.
Tel: 800-243-9232 X2128 Cell: 508-245-6104
Email: btaylor@ssww.com Fax: 860-537-2563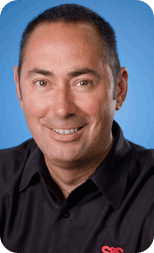 Chris Mada
National Accounts Sales Manager
I am responsible for the management of national childcare, education, and charter school accounts from all aspects. This includes pricing, product sourcing, new project initiatives etc. I have been with S&S Worldwide since 2007 and have over 18 years sales management experience. I have a strong belief that all interactions with customers should focus on helping, not selling. Like the rest of the organization, I make it easy for my customers to order what they need, at the price they need, and have it delivered when they need it. Please contact me to discuss the exciting benefits of a partnership with S&S Worldwide and its National Accounts division.
Tel: 800-243-9232 X2212 Cell: 860-304-6009
Email: cmada@ssww.com Fax: 860-537-2563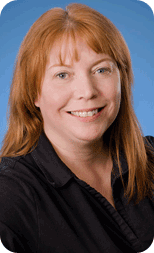 Christine Taranto
National Accounts Administrator
Christine has been with S&S For 13 years. She spent her first several years in the contact center training & overseeing order entry and customer service. She then transitioned to her current position in the National Accounts Division in 2005. Christine manages the set up of customer accounts, maintains customer specific pricing programs & facilitates orders and special reporting. Christine has over 5 years of experience working in a daycare environment which helps a lot when it comes to understanding the needs of our early ed customers. Her favorite part of the job is knowing that each customer she makes happy represents a group of children that will in turn also be happy.
Tel: 800-243-9232 X2273
Email: ctaranto@ssww.com Fax: 860-537-2563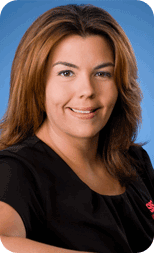 Jeannine Simpson
National Accounts Representative
Jeannine has been with the National Accounts division for more than 5 years and with S&S Worldwide for almost 9 years. Her primary focus includes the timely processing of national account customer orders and inquires as well as providing superior customer service. Jeannine's positive attitude and attention to detail make her a great resource for all National Account customers.
Tel: 800-243-9232 X2206
Email: jsimpson@ssww.com Fax: 860-537-2563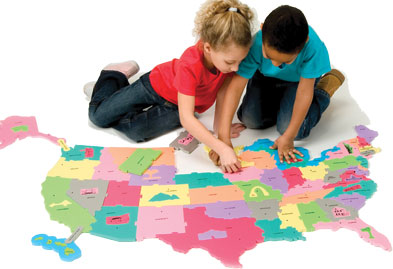 About S&S® National Accounts
We find customer-focused solutions to the most challenging requests. Think of S&S Worldwide's National Accounts Division as your eyes and ears in the marketplace: product experts, consultants, advisors and helpers.
Our clients are large national multi-site professionals who require corporate and site-level interaction – professional support with a personal touch. The people we serve include early childhood chains and franchise groups, educational management organizations and charter schools, as well as large multi-site after-school and in-school programs.
Our "Making it Easy" team works together to thoroughly manage every account, aggressively pursuing products and budget-minded pricing. What we don't carry, we'll find.
Our passions are your passions: honesty, trust, a drive for excellence, an entrepreneurial spirit, and a love of innovation and learning. Our goal is a team approach to creating a sustainable competitive advantage for our customers.
You'll never slide down our priority list, because we manage fewer than 50 accounts. That allows us to uphold a higher level of service than the competition.
With the full support of our Executive Team, National Account customers are S&S's highest priority. We have the green light to do whatever it takes to make you happy.
Some of our Clients:
Knowledge Universe, Edison Learning, Mosaica Education, Learning Care Group, Childcare Network, Goddard Systems, PIU Management LLC, Jump Bunch, Colorado League of Charter Schools, Arizona Charter Schools Association