Out of school time can be chaotic, depending on your setting. After a full day of school (or if you're a summer camp – a whole school year), students are ready to just have fun and enjoy their time with their peers. However, the out of school care and educational settings have become an important place for students to continue learning and also safe spaces for them to socialize and discover skills and things they enjoy. Continued education and professional development for staff and directors in this area is important for improving and maintaining a successful program where students, families and staff are engaged and motivated to cultivate a learning environment.
If you're looking for strategies, tips, or inspiration to improve some of the ways you manage your program, or even ideas and support to implement new programs – we have a list below for you of budget-friendly online courses developed specifically for out-of-school professionals. Not only will you love these courses, but they are conveniently online, take at your own pace, and most have take away ideas that are immediately implementable .
You can also view all of our After School Online Courses at S&S's Online Learning Portal here.
Do you wish that your students had the tools to be able to solve their own conflicts with one another without you needing to get involved? During games and activities would it be helpful if everyone practiced and was knowledgeable about being a good sport? How about Rules, Expectations & Consequences? How do you display them, review them, etc.? This course covers all of these, complete with videos on how to present to your students and what it looks like once it is in action. You will finish with the tools, knowledge and inspiration to be able to implement some of these to your classroom or program ASAP.
It's no secret that it's important to keep the minds of students active through the summer in order to eliminate the "summer slide". One way to do this is to encourage a love of reading through a Summer Literacy Program. We've broken down tips and ideas to really engage students and families into making this successful.
Once you have completed the course, you will have the worksheets, confidence and one on one feedback from Debbie Diller (your instructor) herself to help guide you in creating your program.
Physical Activity throughout the day is so important to instill at a young age. Daniel Hatcher provides you with a handful of budget-friendly, easy and fun activities to encourage movement in students while they are in your program. Most of the ideas use supplies and space that you already have. You will finish this webinar course excited to implement these the same day or week and have students moving more right away!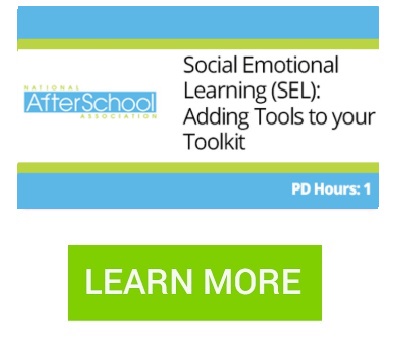 This course is packed with quick ideas on how to help students resolve conflict and also ways to give them a space in their classrooms or your school to express and manage their emotions. When students' social and emotional well-being are being considered, their self-confidence soars, allowing for growth, development and learning to thrive. Almost everyone that has taken this course implements the Peace Path in their programs immediately!