Free Shipping on orders over $59 !
Use Code: W3355
See Details
Sign up for
Deals & Coupons!
The following result was found for your search:
SL4166 Family Friendly Halloween Scene Setter Value Pack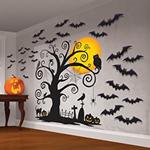 We're sorry,
SL4166
is temporarily unavailable. New stock is expected on
11/22/13
. To find similar products, try using search terms from your item description. Or call our expert product specialists at
1-800-288-9941
You may be interested in these items instead:
Browse a selection of our top-selling products.