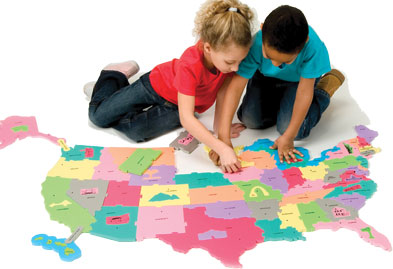 About S&S® National Accounts
We find customer-focused solutions to the most challenging requests. Think of S&S Worldwide's National Accounts Division as your eyes and ears in the marketplace: product experts, consultants, advisors and helpers.
Our clients are large national multi-site professionals who require corporate and site-level interaction – professional support with a personal touch. The people we serve include early childhood chains and franchise groups, educational management organizations and charter schools, as well as large multi-site after-school and in-school programs.
Our "Making it Easy" team works together to thoroughly manage every account, aggressively pursuing products and budget-minded pricing. What we don't carry, we'll find.
Our passions are your passions: honesty, trust, a drive for excellence, an entrepreneurial spirit, and a love of innovation and learning. Our goal is a team approach to creating a sustainable competitive advantage for our customers.
You'll never slide down our priority list, because we manage fewer than 50 accounts. That allows us to uphold a higher level of service than the competition.
With the full support of our Executive Team, National Account customers are S&S's highest priority. We have the green light to do whatever it takes to make you happy.
Some of our Clients:
Knowledge Universe, Edison Learning, Mosaica Education, Learning Care Group, Childcare Network, Goddard Systems, PIU Management LLC, Jump Bunch, Colorado League of Charter Schools, Arizona Charter Schools Association