Looking for some fun new crafts and decorations to help you with your Fall and Thanksgiving celebrations? Check out our top 10 DIY crafts that you can keep up all season long!
Thanksgiving Craft Stick Wreath
Our Craft Stick Wreath Craft Kit can be easily turned into a Fall and Thanksgiving themed activity! This simple wreath is made with regular and jumbo craft sticks that are colored with markers and water to give a blended look. Then simply glue the craft sticks to the included wreath shape. Everything you need to make the wreath is included in the kit.
If you want to get even more creative like we did, add a festive message using jute string, oak tag, and the markers which are included in the kit. We also thought it would be fun to have some of our wood leaves hanging in the center.
Pie Garland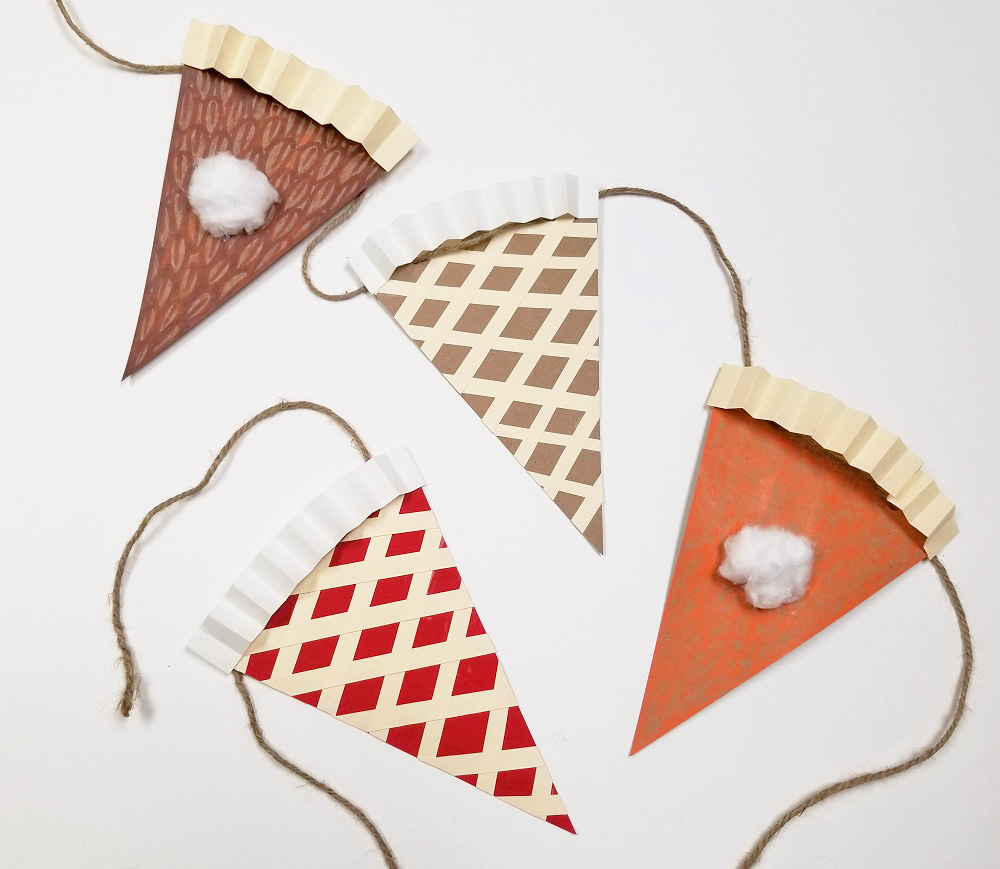 Who doesn't love eating pie for Thanksgiving? Make a festive pie garland to hang up as a decoration for your Thanksgiving events. These Kraft Paper Pennants work great because they are made from heavy paper, the perfect pie shape, pre-punched holes, and the color makes it easier to decorate.
Fold a strip of white or tan paper accordian style to create the crust at the top. Glue the sides to the back of the kraft paper so you don't block the holes. Then string jute through the kraft paper holes. You can choose which types of pies you'd like to create. Here's how we made the 4 you see here: Continue reading →