This week for the Featured PE Teacher section on the PE Central Facebook page, the spotlight is on Christopher Infante: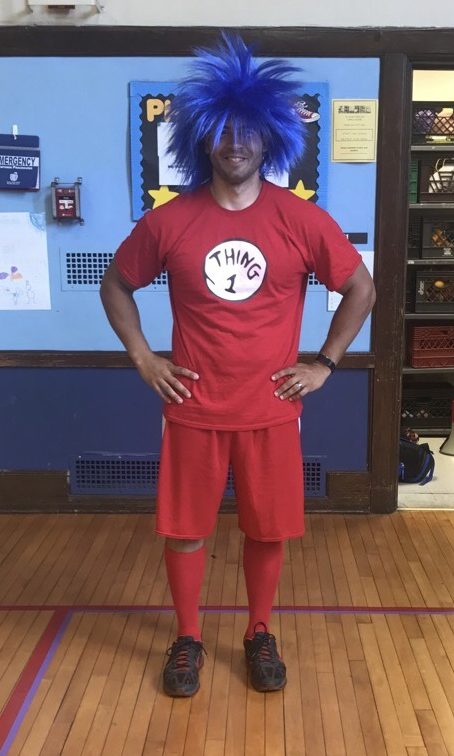 About Christoper Infante
I teach grades Pre-K through 4th in two different schools in my district. These grades also include MD, ABA, BD, ED and LLD classes. Because I teach in two different schools, I teach 632 students. I teach at Bryant Elementary School and Lowell Elementary School, both located in Teaneck, NJ. My title is Travel Physical Education teacher. We run on a 6 day A-F schedule and I am in one school on B, C, D days and the other on E, F, A days. I have been teaching full time for 4 years, all with Teaneck. I have been so grateful for having this stability and being able to watch my students grow.
Current Lesson Plan
My current lesson plan involves use of the Nintendo Wii and Wii Fit. I use the games on Wii Fit to peak the students' attention, since they are all familiar with video games. I use the Basic Run Plus program to show the students how to keep a good pace. During the school year, they have a lot of lessons outside running so I like to start the school year by introducing pace and having them practice with the Wii. The kids have a blast and get great exercise without realizing it! Continue reading →